RFID for Patient Monitoring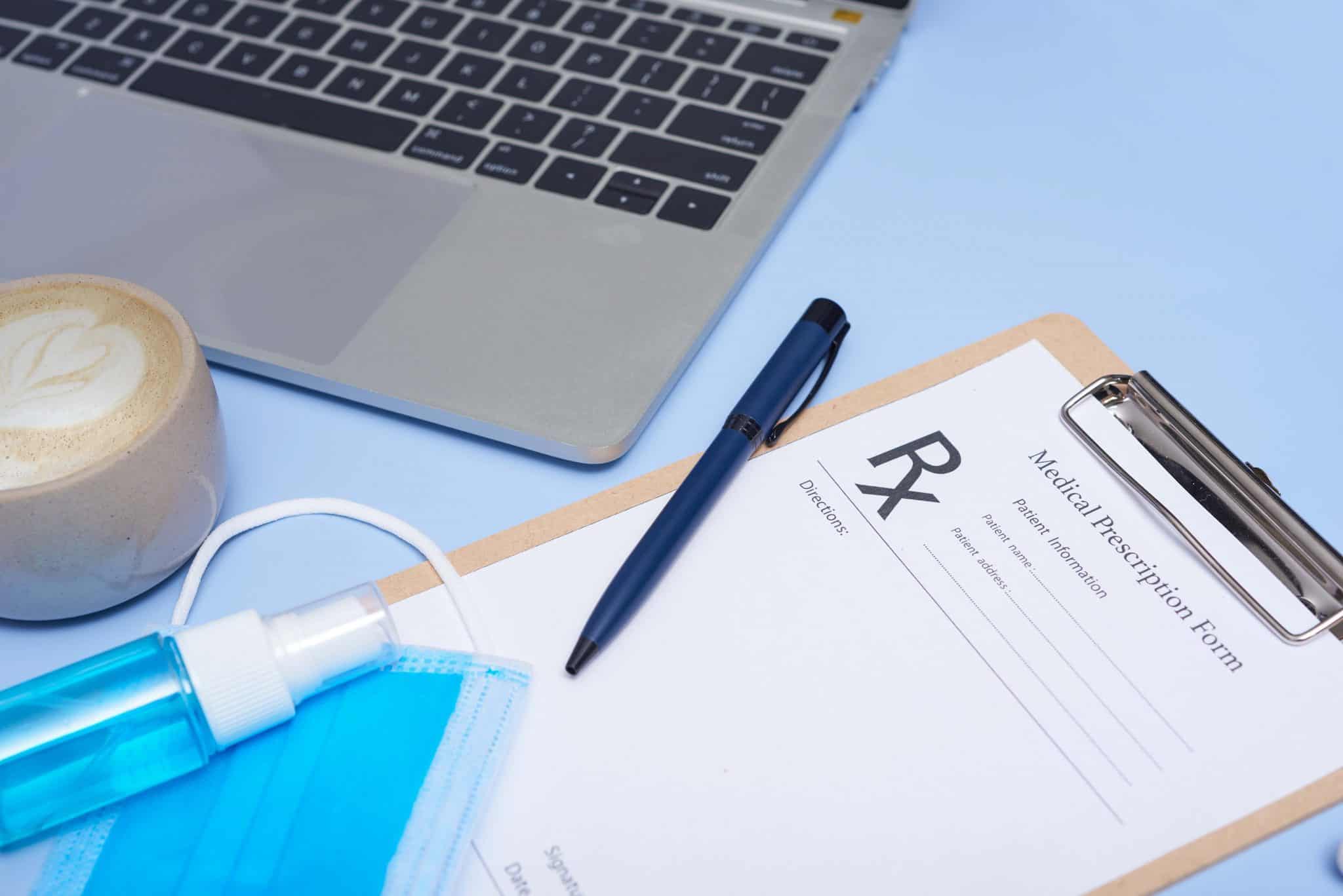 As the healthcare industry is rapidly expanding, so is the need to provide additional measures to ensure the safety and quality standards are met. Therefore, the healthcare industry is constantly adopting new and advanced technology to provide the best service to patients. Medical and healthcare administration also benefit from this adaptation. RFID is one such technology that has made its way into the healthcare industry and is on the rise in terms of its usage in hospitals. An RFID solutions provider can tailor-make RFID solutions to suit various circumstances.
RFID is a form of wireless communication that makes use of tags to identify and track various objects. These objects can even be people and animals. Therefore, RFID technology proves to be useful in the healthcare industry for various reasons. One of the main uses of RFID in the healthcare sector is for patient monitoring in hospitals.
RFID technology for patient monitoring
RFID technology can ensure the safety of patients in a hospital with regular monitoring of patient locations and movements. It has also made a mark in ensuring the safety of infants, especially to reduce abduction and accidental switching of newborn babies. Here are the many ways in which RFID solutions can be used for patient monitoring and related activities in hospitals. Infant safety Infant safety is a primary concern in hospitals. It is applicable to all child-related wards including maternity, neonatal, and pediatric. One of its main benefits is to prevent abduction and accidental switching of new born babies. RFID tags are tied around the ankles of babies and it helps monitor and track their locations in real-time via the wireless network. The system sends an alert when the tag is removed or tampered with. Some systems also ensure that the exit doors are locked and an alarm is sent off when someone tries to take the baby out of the unit. Mothers also have a tag that pairs with their baby's so that there is no mix up or confusion. Track patient locations RFID tags also help track patients of all ages. It is especially useful for tracking the location and movement of elderly patients with memory loss and dementia. The system is programmed to send alerts when a patient tries to move out from his intended location. It will also show the movements of the patient so that it helps locate him. It is commonly used in hospitals where patients are found to wander off aimlessly due to various neurological disorders. Improve patient workflow with RFID tags Adventist Health White Memorial Hospital in Los Angeles reported an improvement in operating room turnaround time with the use of RFID. It is said to have been reduced from 27 to 24 minutes by combining RFID technology with cloud-based software that incorporates mobile communication operation theater workflow management. RFID solutions can significantly improve patient workflow. It ensures that surgeries start on time. This technology also helps reduce the waiting time between the registration process, the preoperative assessment, the operation procedure, and post-recovery procedures. A hospital typically has a busy schedule. Therefore, this type of systems and technology ensures a seamless process in surgeries and high-quality patient care. RFID bands on the patients coming in for surgery can help locate and monitor them. The system is also configured to send mobile alerts to nursing staff to provide real-time workflow information. So staff will get a notification when a recovery room is about to reach its patient limit or an operating theater requires cleaning. Hospital visitors tracking Tracking the whereabouts of visitors coming into the hospital is also vital to prevent patients and staff members getting infected. Hospitals use RFID tags to track the location and movements of visitors coming into the hospital. The system sends an alert to the security or administrative staff whenever unauthorized persons such as visitors try to access operation theaters or inventories. It ensures the protection of patients, hospital staff, and hospital infrastructure. Forecast of patient flow and hospital admission rates RFID tracking systems can help predict patient flow in hospitals and also forecast admission rates. The system also analyzes the medicine supply and helps plan the purchase of medication and equipment that is required. Other related features that RFID makes possible are the identification of the hospital's overall load and the load of different departments, doctors, and nurses. Based on the analyzed results, hospital administration can alter patient treatment plans, staff workflows, surgeries plans and many more functionalities.
Essential features for patients monitoring
RFID solutions have some vital features that make them capable of monitoring patients and hospital activities. These features ensure the best care and security measures in place for in-house patients, at all times. Below are some of the essential features of an RFID system for patient monitoring. Storage of patient information RFID technology enables the storage of patient data including personal information and medical history. Example data in the system are patient name, age, medical condition, doctor's name, specialty, and working hours. Apart from this information, the system also stores information on assets including asset name, manufacturer details, and expiration date. It helps store real-time data on the movement of people and assets. Tracking analytics and reporting Tracking systems analyze the data collected on the movements of patients, medical staff, visitors, and their interactions within the hospital. The system also collects data on asset usage and demand. The analyzed data can help identify patterns in people's behavior and asset usage. This information helps improve hospital security measures, staff working schedules, patient bed allocations, and asset availability. Alerts on suspicious behavior Patient's safety should be the primary concern of any hospital. Therefore, hospital administration can use RFID technology to receive alerts of any unusual behavior that is detected on premises. This includes an abrupt change in a patient's movement, such as the patient being immobile on the stairs for 15 minutes. The system identifies an incident that needs to be reported to the nursing or administrative staff of the hospital, which it sends via alerts. Patient-doctor interactions control RFID tracking solutions can also collect data on interactions between patients and medical staff. It helps ensure that patient care is provided in a timely manner with the right frequency. It is especially relevant for behavioral health facilities. It could impact the quality of patient care and how long patients take to get cured. Therefore, it is a vital feature to have in a healthcare facility.
Other uses of RFID in hospitals
Apart from patient monitoring and related activities, here are a few things that a RFID solutions provider can implement in a hospital or any healthcare facility. Asset tracking Asset tracking can help in identifying equipment shortage and malfunctioning. The tracking system stores the expiry dates of medical supplies and disposable items, to notify the relevant staff when nearing the date. It also keeps track of maintenance schedules for various medical devices and notifies the responsible staff regarding upcoming maintenance schedules. Inventory management Inventory management through the RFID system keeps track of medical supplies that are running out of stock. It also helps avoid counterfeiting of essential life-saving medicines, through authentication or anti-counterfeiting resources. Monitor temperature for supply storage Hospitals deploy a combination of RFID tags and Wi-Fi to measure temperature and humidity in a variety of equipment. It includes monitoring humidity and temperatures in refrigerators that store vaccines, medication, and food in hospitals. Another essential feature is that it monitors temperature and humidity in different rooms such as the operating theater. Social distancing among staff In the wake of COVID-19, social distancing has become mandatory, especially in healthcare settings. It prevents the spread of the virus among staff and patients. RFID technology monitors social distancing among individuals by leveraging real-time data of movement within the hospital premises. RFID-enabled handheld devices help doctors and medical staff identify a patient with the information they get by reading the wristband. Therefore, doctors and medical staff can maintain a safe distance and monitor the patient's medical status and record the treatment offered to them. Safe sterilization of tools Surgical instruments including scissors, scalpels, retractors, and clamps carry bacteria. Therefore, they need to be cleaned and disinfected after each use. RFID technology enables the tracking of surgical tools that have not been cleaned and disinfected to prevent them from being used in surgical procedures and risk spreading bacteria. Not only surgical instruments, but also laundry such as sheets, blankets, towels, and other linen in the hospital must be washed and disinfected regularly. RFID technology enables laundry tracking to ensure that they are sterile and ready to use.
RFID technology is highly beneficial in hospitals especially for patient monitoring. Besides this, it also aids staff tracking, asset tracking, and inventory management. A proper system for patient tracking ensures that patients are well-cared for and monitored at all times. Their locations and movements are all tracked to prevent the occurrence of any unauthorized or unusual behavior. Therefore, RFID has created a revolution within the healthcare industry and across many industries worldwide.