HIPAA Compliant Remote Patient Monitoring (RPM) and Telemedicine
HIPAA Compliant HIPAA Compliant Remote Patient Monitoring (RPM) and Telemedicine Healthcare Applications
Cenango offers a wide range of HIPAA Compliant healthcare products and services that are designed to meet the unique needs of healthcare organizations. From enterprise solutions to individual products, we have the perfect solution for you.
HIPAA Compliant Healthcare Solutions Provider
Telemed Networks provides state-of-the-art healthcare software and medical devices which caters to various hospitals, doctors, and pharmacies. When patients were released from the hospital and were still recuperating from the side effects of the COVID-19 infection, our client in Kansas wanted an efficient solution to keep an eye on them without contracting the virus.

Telemed Networks is specialized in HIPAA Compliant healthcare solution that provides innovative efficiency systems to hospitals and individuals.
Remotely connect with healthcare devices to read data in compliance with HIPAA
Provides a safe, encrypted, and protected healthcare records management system that protects privacy.
Sync healthcare records with hospitals and doctors with instant consultations
Comprehensive back-end system for the healthcare professionals to monitor patients
The coronavirus pandemic has drastically increased the burden on medical employees and residents of long-term care facilities including nursing homes and skilled clinical facilities across many states. The COVID-19 virus is severely affecting the nursing home population because older and sicker residents are much more likely to die or become severely ill from the virus than people in the general population. As a result, hospitals in many locations were looking to discharge more patients to these already occupied facilities. Additionally, they were having trouble with social distancing themselves as it was difficult or impossible in many facilities.
The need for consultations and support hospitals by sharing data
The Coronavirus Preparedness and Response Supplemental Appropriations Act established many regulatory changes that allowed hospitals to supervise on-site caregivers remotely and offer remote virtual services to clinical facilities. The use of remote solutions for patients encouraged providing various means of consulting a doctor, via virtual communications, phone, video communication, etc. For medical institutions and the practitioners who provide long-term care for them, this opened new opportunities for the development of remote or virtual care solutions.
Our Solution to Resolve
The Issue
Cenango developed a telemedicine and remote patient monitoring system which could track a patient's temperature and oxygen levels via a mobile phone app for both iOS and Android devices.
Connecting healthcare devices through RPM
As it provides data-driven, proactive care delivery, remote patient monitoring is one of the most efficient ways to manage chronic diseases like diabetes, heart attacks, COPD, and hypertension. It gives the doctor a more precise picture of the health of their patients and enables him or her to observe patterns in the symptoms over time. Doctors can provide care more proactively and successfully when they have access to a more comprehensive data set. The use of remote patient monitoring enables medical professionals to assess if a patient's status is stabilising, declining, or improving.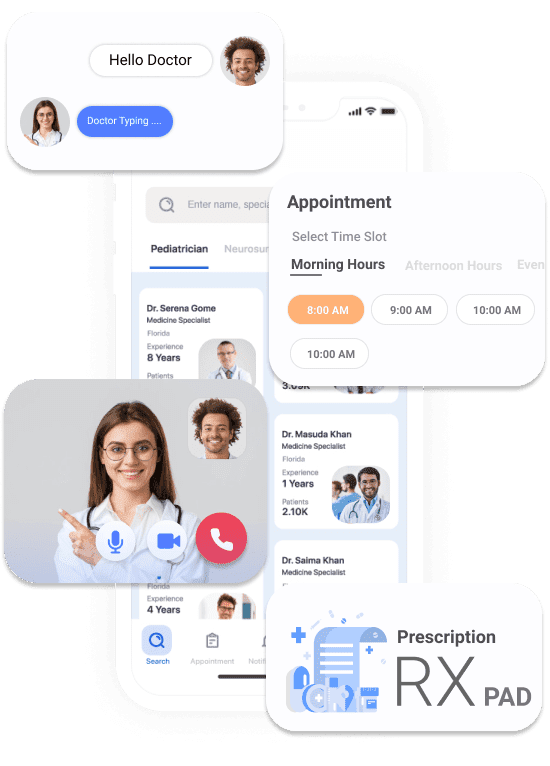 Let us know how we can help you!
Our experts will get in touch with you within 24 hours
HIPAA Compliant Remote Patient
Monitoring (RPM) and Telemedicine
How it Has Benefited the Hospitals and Doctors
RPM often includes a user-friendly mobile or tablet application that gives users a quick analysis of their health. This enables them to make minor lifestyle changes that can boost the management of an illness and improve patients' ability to spot unusual changes and developments.
Doctors and nurses can remotely monitor patients' vital signs from inside a facility or from any remote location. If an issue develops, staff, patients, and doctors can be informed and swiftly avert an emergency. To improve healthcare results, information is obtained from the patient's health report.
The system's data is entirely HIPAA-compliant and encrypted. It permits the use of either a "bring your own device" (BYOD), a mobile phone or tablet provided by the company to gather data from various medical devices and send it to a doctor's office.
The RPM solution established safeguards for patients' environment and outlined strategies for the telehealth platform provider. Providers of telehealth platforms guarantee the isolation of RPM components within the patient's home setting. Between the patient and the hospital staff members, the telehealth platform provider ensures end-to-end data protection.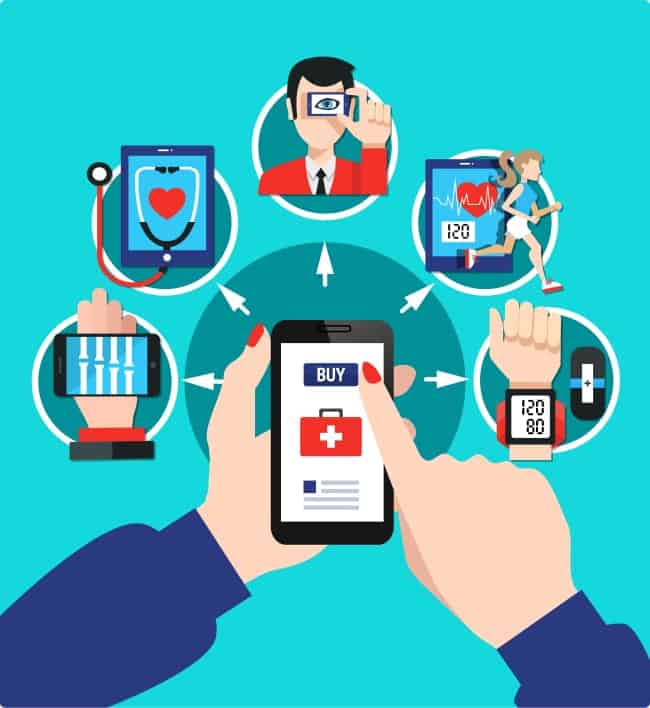 Instant Sync With a Hospital
RPM devices provide practitioners with up-to-date information on their patients' current health status, giving patients and caregivers greater peace of mind.
Instant Alerts for Critical Cases
It helps in capturing, displaying, and alerting the clinical team when predetermined thresholds set by the hospital for their patients have been surpassed.
The platform for remote patient monitoring generates required documents from patient-generated and submitted health information. This application gives hospital management a tool for studying patient feedback and care pathways.
What's Next for Remote Patient Monitoring (RPM)
and Telemedicine App
The Cenango team succeeded in developing a telehealth solution that is functional and extremely practical in the healthcare sector. Our team applied its experience and enthusiasm to strategy creation, feature development, and project implementation, and is giving it newly added features and further support.
The remote patient monitoring software can now be accessed as a mobile app for iOS and Android devices, as well as a web application, which simplifies both communications between doctors and patients, and medical institutions in general.
Remote Patient Monitoring (RPM) and
Telemedicine App Technology Stack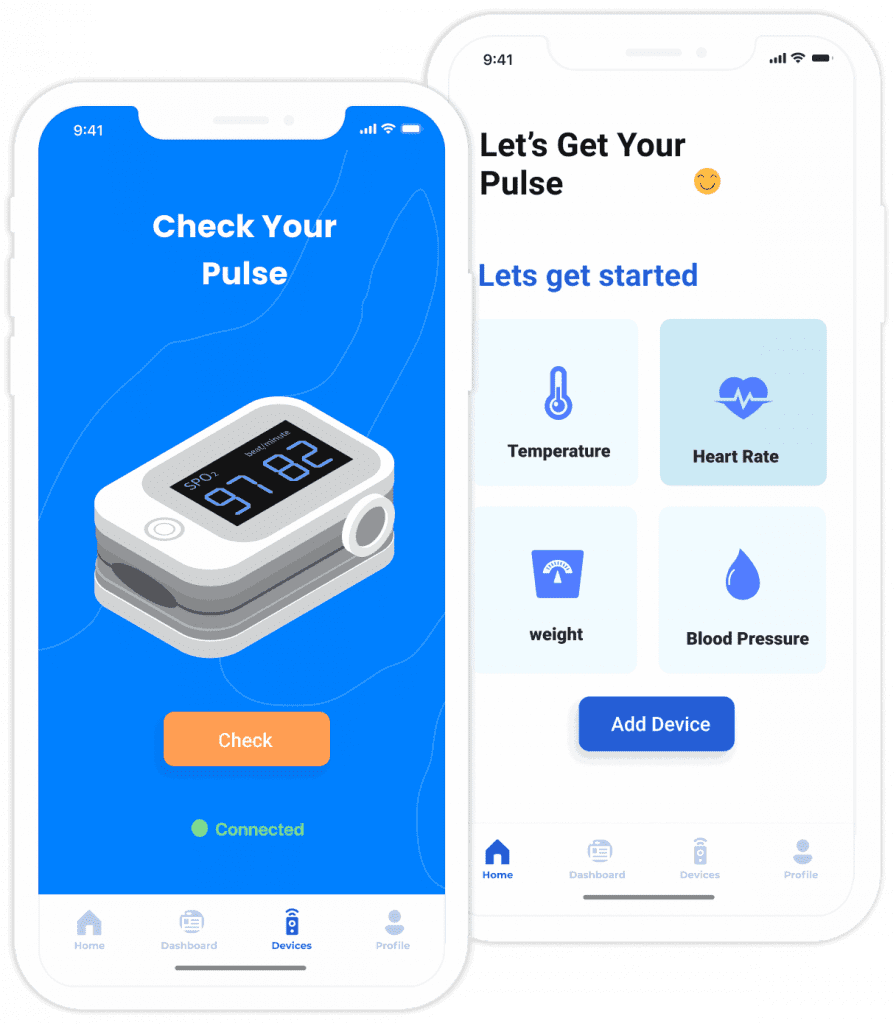 HIPAA Compliant Remote Patient Monitoring (RPM) and Telemedicine
What's Next for Remote Patient Monitoring (RPM) and Telemedicine app Whether you are a large healthcare organization or an individual provider, we have the right solution for you. We offer a complete suite of products and services that can be customized to fit your specific needs. Our team of experts can work with you to create a comprehensive plan that will keep your organization compliant with the latest HIPAA regulations.
Summary
Author Rating
Software Name
Telemedicine and Remote Patient Monitoring Application
Software Category